Made from 100% recycled materials
1 tree planted for every order!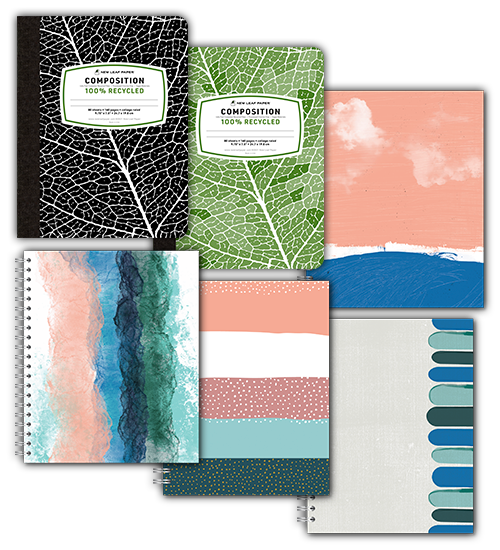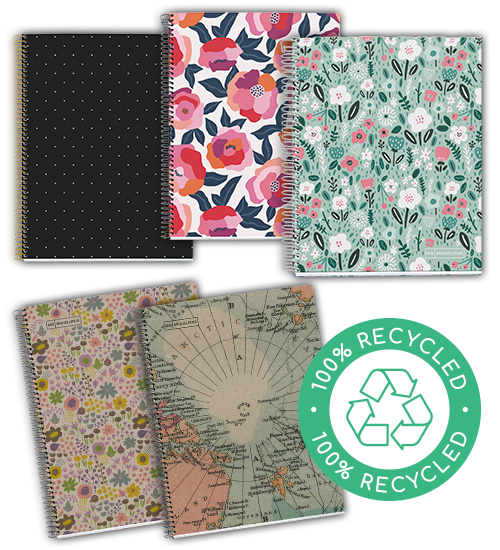 Gorgeous new designs for 2022. Available NOW! These notebooks from the Spain based company feature colorful fashion covers, as well as covers with solid, everyday colors. The inner pages feature heavyweight, recycled paper with either college or graph ruling.
Custom Imprinted Products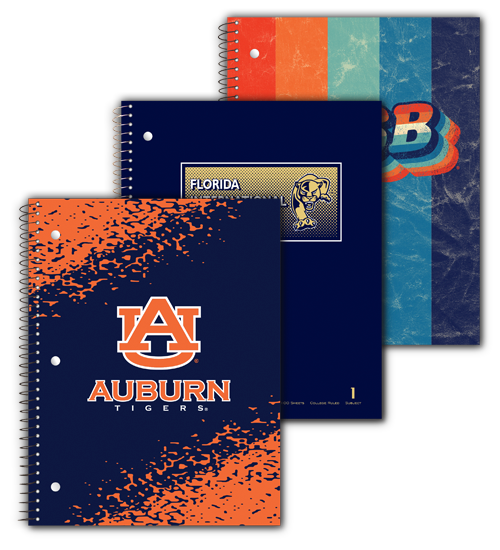 Roaring Spring Paper Products is equipped to manage the licensing process for your school. We are members in good standing of the Fair Labor Association and take Corporate Social Responsibility seriously. We comply with all university requirements and require all vendor partners to uphold the same high standards we do.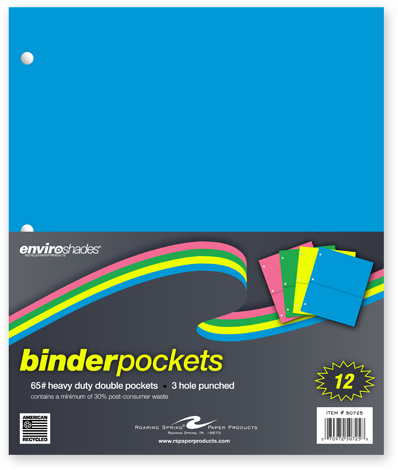 Add pockets to any binder!
Helps organize your notes.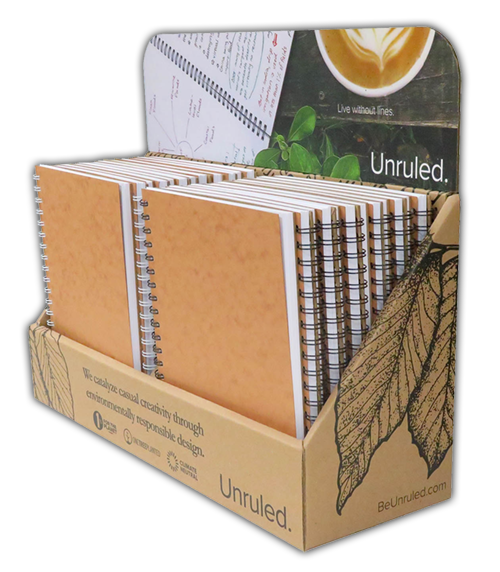 Break free from the imposed structure of ruled notebooks!
Covered Engineering Pads & Engineering Wirebound books
Protects your notes on-the-go!
Perfect for Engineering students!
Includes 1 double pocket for storage.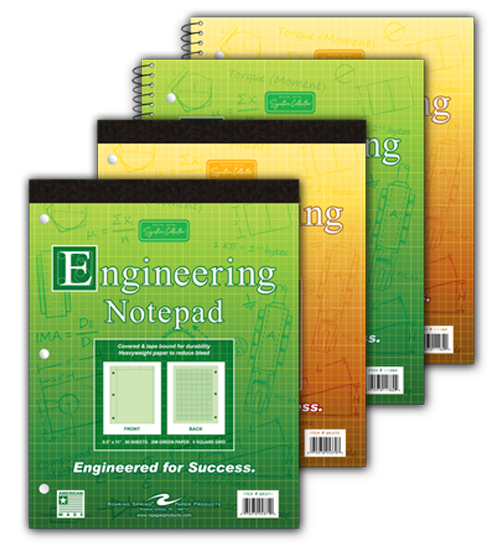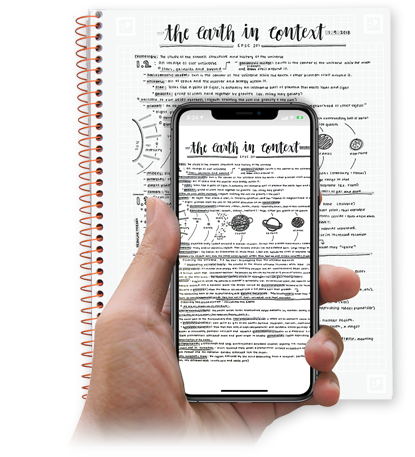 Perfect for students and professionals who like to take notes or create designs by hand, but still want to have a digital copy to save, share or submit through an online learning portal.
Roaring Spring Paper Products
Preserving Your Ideas for Over 130 Years!
Roaring Spring Paper Products provide users with a variety of innovative and customizable books to capture just about every type of business, educational, life, and creative expression.
Preserving your ideas for over 130 years
, our catalog of composition books, notebooks, memo books, folders, and so much more, are in constant demand and appeal to a wide trade of consumers nationwide.
Customize Your Product

Share your brand with the world with our custom logo imprinting. Build brand recognition and pride with custom logo imprinting on many of our sustainable paper products.
See More
Corporate Social Responsibility
Through our recycling programs and responsible practices, we operate 97% landfill free. We know our footprint matters and so do responsible business practices.
See More
Code of conduct
Roaring Spring Paper Products and Our Quality
We invite you to learn more about our company history, and the many products we offer the marketplace.
Roaring Spring Paper Products cares about quality
, and it is evident in every step of the work we do. From
manufacturing
, to
attentive sales and customer service
, and
effective delivery
to our network of bookstore distributors and larger retail customer outlets around the United States and Canada, this quality and the innovation of growth achieved over our more than 130 years, continues.